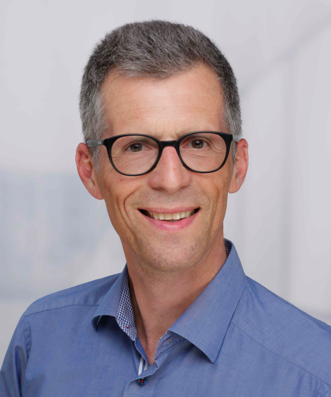 Hanno Klein
Senior Advisor for Standardised Electronic Interfaces
FIX Global Technical Committee
Co-Chair for EMEA Region
Mission
Develop standards for electronic interfaces in financial markets and harmonise their usage across the globe.
Increase efficiency and automation degree of documentation by separating business content from rendering and visualisation.
Skills
Business Analysis for Financial Markets
Electronic Trading and Clearing
Regulatory Reporting
Interface Architecture and Design
Visualisation of Workflows
Automation of Interface Documentation
Projects
Guideline for use of FIX by Exchanges
New Trends in Exchange Technology
FIX Extensions for MiFID II
FIX Mapping for US CAT
FIX Online Specification
Normative FIX Specification
Hanno Klein, founder of FIXdom, has been engaged in the financial industry for 30 years. He studied at the Johann Wolfgang Goethe-University in Frankfurt am Main, Germany and holds a diploma degree in computer science. Main emphasis was on application development, especially algorithms and data structures. His thesis was about query optimisation in non-normalised relational databases.
Starting in 1991, he worked a few years for Digital Equipment Corporation, supporting the application development of the nascent electronic trading and clearing market of Deutsche Terminbörse, now known as Eurex Group, one of the world's largest derivatives exchanges and clearinghouses. He joined Deutsche Börse Group in 1997 and has held various roles over more than 20 years of service, since 2000 as Senior Vice President. He decided to focus on the standardisation of electronic interfaces and set up his own consulting services, FIXdom, in 2019.
He has supported various initiatives involving different exchanges globally, ranging from the merger attempts with the London Stock Exchange, membership in the European Exchange Alliance (8 major European exchanges), Alliance CBOT-Eurex (a/c/e) to the cooperation with the Swedish exchange OMX and the Mumbai Stock Exchange BSE. In 2000, he built up and ran the subsidiary of Deutsche Börse Systems in Chicago for 5 years to support a/c/e. As of 2010, he was responsible for the transition of the major proprietary interfaces of Deutsche Börse Group to the FIX Protocol Standard, including trading and clearing as well as market and reference data. This started with the interfaces for the new OptimISE trading system of the ISE in New York (now owned by Nasdaq) and continued with the transition of the trading and clearing systems for cash and derivatives to the new platforms T7 (Eurex Exchange, Xetra) and C7 (Eurex Clearing).
He has been actively involved in the FIX Trading Community since 2005, co-chairing the Global Markets and Exchange Committee (initially Exchanges and Execution Venue Working Group) for a number of years. Joint work with OMX as part of this group resulted in Recommended Practices for the use of FIX by Exchanges published by FIX. As of 2012, he is a member of the FIX Global Steering Committee, co-chairing the FIX Global Technical Committee for the EMEA region as well as the High Performance Working Group.